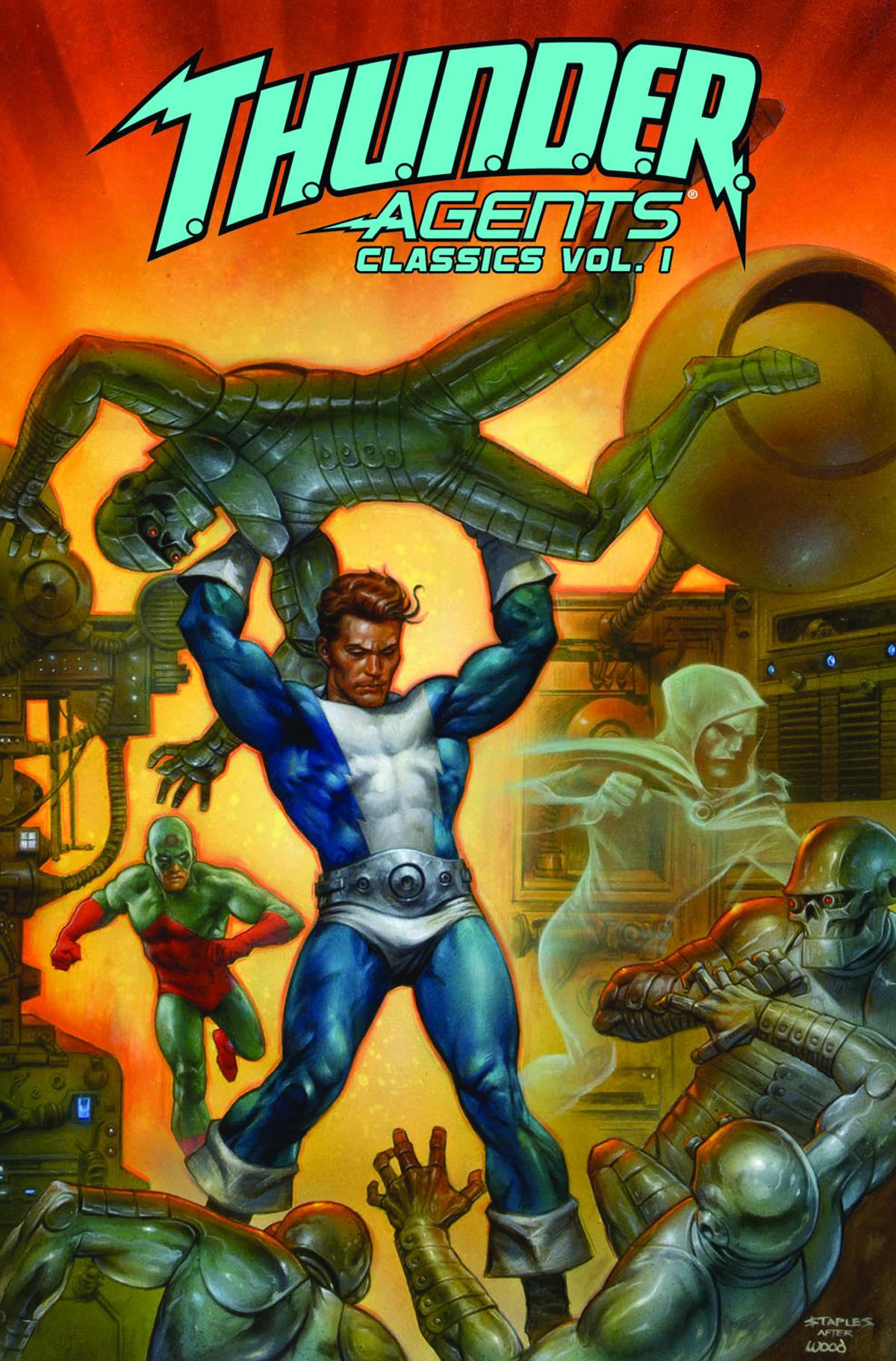 Taking a break from Storm for a week, I want to consider the
T.H.U.N.D.E.R. Agents
, a 60s superhero comic conceived primarily by the great Wally Wood. The series only ran 20 issues in its initial run, but its characters and concepts were appealing enough they there have been several (brief) revivals over the decades.
T.H.U.N.D.E.R. Agents
combines two popular things in the mid-1960s: spy-fi and Marvel-style superheroics. T.H.U.N.D.E.R. stands for The Higher United Nations Defense Enforcement Reserves (I don't know what that means, either). It's essential SHIELD or UNCLE with more superhero agents. All of them are the product of technology: Dynamo with his thunderbelt, NoMan, the elderly scientist who can transfer his intellect into robotic bodies, and Menthor, a secret traitor with a helmet that gives him mental powers and a more heroic personality.
There enemies are a mostly forgettable cadre of aliens and freedom-threatening organizations: the Warlord, the Subterraneans, S.P.I.D.E.R. They serve their purpose for generating superhero action, particularly rendered in Wally Wood's style.
DC Comics did hardcover archives of the
T.H.U.N.D.E.R. Agents
material when they had the license. These aren't too hard to find, but do require a bit of looking. IDW now owns the license and has put out paperback collections called
T.H.U.N.D.E.R. Agents Classics
.