Art by Jim Holloway
Over the weekend I was reading
Hero A Go-Go
by Michael Eury. which chronicles superhero comics' response (and influence on) 1960s camp pop culture. It's a combination that didn't always work well; many of the works perhaps now seem more goofy kitsch, and some are really just unfunny parody or of superheroes. Still, when it works there is a certain charm to a lot of folks, as the revival comics
Batman '66
and
Wonder Woman '77
indicates.
I wonder why there hasn't been as much of concerted attempt at published camp works in
Dungeons & Dragons
? Certainly, farcical humor abounds at the gaming table, and a number of comedic adventures have been written (a lot illustrated by Jim Holloway), and there are humorous illustrations in the older AD&D books. But as far as I know their has never been a camp setting or camp-informed setting--unless maybe
HackMaster
counts? Maybe it's just too difficult a tone to sustain well throughout a written project?
The settings of some OSR-related folks seem to me to have elements of camp without going all-in: Jason Sholtis' Operation Unfathomable, Chris Kutalik's Hill Cantons, some of Jeff Reints stuff, and my own
Mortzengersturm
.
Dungeon Crawl Classics
with its "airbrushed wizard van" elements could be taken as camp, but I'm unsure whether that is the intention.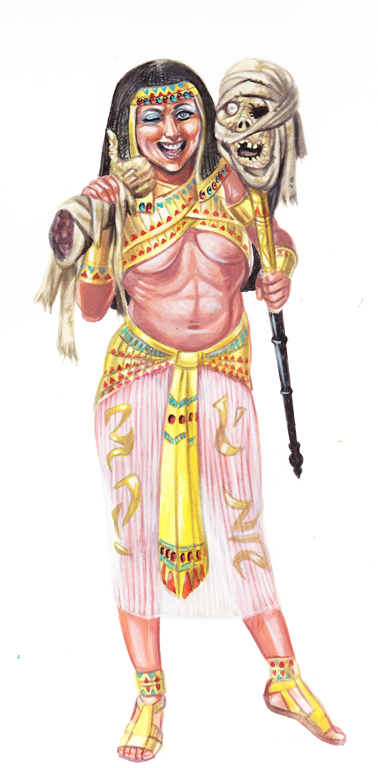 Art by Jim Holloway