Preempting my return to Storm this week was the fulfillment of the Ominous Press Kickstarter,
Black Book: The Art of Jim Starlin
. It's available for preorder now from the
Ominous Press site
. it includes images (mostly black and white but some color) from over his career and at the Big Two and independents.
We get to see his original image of Thanos:
And unpublished stuff from an as yet unfinished (tragically, never to be finished by Starlin alone) new Dreadstar story: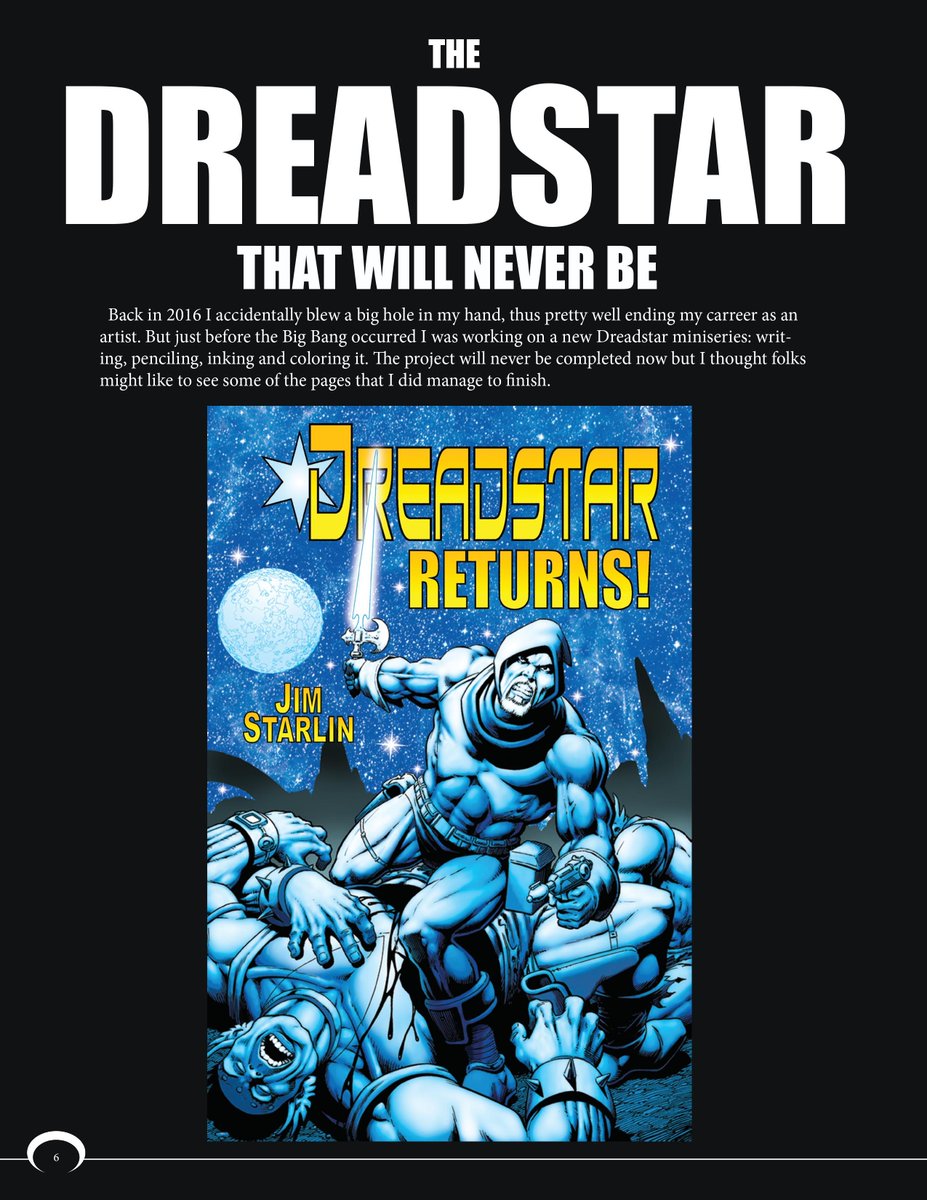 It does tend to skew a bit toward more recent material rather than his heyday, but has some images of stories or characters that never saw print, including work he did on a Captain Marvel (the Shazam! one) limited series.
If you are a Starlin fan, it's something you'll want to pick up.